posted on 020071109
visual music in Napoli
curating
Next week i'll be visiting Napoli for the second time to present films at the Independent Film Show. This year I will present a programme with my own films, a projection of a work-in-progress (more about that later), and a programme of abstract films from The Netherlands. Below the programme and the short introductory blurb; the film descriptions are on the festival site. I'm particularly happy to show "Keep On Turning" by Verbeek and Wiertz, because I think it is the first abstract film I ever saw and I am curious to see it again.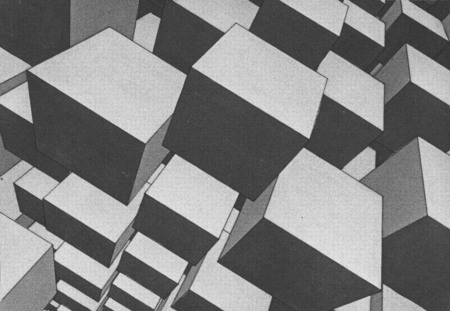 "Keep on Turning" by Jacques Verbeek and Karin Wiertz
– "Cirkels" Jan van Munster (16mm on video, 1972, 3 min)
– "In Need of Space" Bart Vegter (16mm, 1982, 5 min)
– "Cirkels" Jan van Munster (video, 1973, 5 min)
– "Keep on Turning" Jacques Verbeek, Karin Wiertz (16mm, 1974, 3′)
– "Gyromorphosis" Hy Hirsh (16mm, 1957, 7 min)
– "Sessions_03_rev03 – SH" Telco Systems (video, 2006, 4 min.)
– "Percussie VI" Livinus & Jeep van de Bundt (video, 1977, 3′)
– "Synchronator", Bas van Koolwijk, Gert-Jan Prins, (video, 2006, 6′)
– "Black Noise White Silence" Marcel Wierckx (video, 2006, 3′)
– "Interfield" Martijn van Boven (video, 2007, 7′)
– "Scape Time" Telcosystems (video, 2006, 9′)
– "Nachtlicht" Bart Vegter (16mm, 1993, 13′)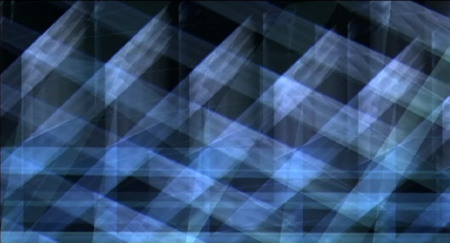 "Scape Time" by Telcosystems
Visual Music from The Netherlands
The Netherlands is one of the few countries in the world where there is some kind of continuous activity in abstract filmmaking. Despite this, one can not really speak of a dutch tradition of abstract films because this activity always consisted of individuals who did not follow historical models but reinvented an idea of abstract film for themselves. Mostly these individuals were inspired by the work of contemporaries abroad, and the periods in which most abstract films were made were also the periods in which an active dutch scene existed that was well-connected with what was happening in other countries.
The first such group was a group of filmmakers around the 'Filmliga', at around the end of the twenties and the beginning of the thirties. The 'Filmliga' was a society which was set up to import and show the latest avant-garde films from abroad and which also published a magazine discussing these films. They screened the newest films from Russia, Germany and France, and often their directors introduced the films or wrote articles for the magazine. One of the themes often discussed in the 'Filmliga' magazine was the idea of an 'absolute film', a kind of film which derives its artistic qualities from abstract filmic elements such as light and rhythm. Filmliga members Joris Ivens and Paul Schuitema made a number of 'absolute' films at the start of their career. Also the films about crystals by the pioneer of dutch scientific film J.C.Mol were highly appreciated because of their 'absolute' and abstract qualities. Filmliga member Willem Bon did a series of experiments where he explored the relationships between music, abstract forms and rhythms of coloured flashes, but these experiments never resulted in finished films.
The second group of abstract filmmakers all passed through the Free Academy in The Hague, also called "Psychopolis". It was founded by light artist Livinus van de Bundt as a response to traditional art education; the Free academy was non-hierarchical and every participant was free to do whatever he or she wanted. Livinus himself started out making light sculptures and projection machines, and became one of the first in The Netherlands to do video art. Under experimental filmmaker Frans Zwartjes the film department of the Free Academy became the most important center for experimental film in The Netherlands, with many visiting artists and screenings of contemporary work. Filmmakers Jacques Verbeek, Karin Wiertz, Bart Vegter and Joost Rekveld all started making films there, together with numerous other filmmakers working in very different styles.
In the last few years a new group of artists has emerged who are mainly doing live performances with projected abstract images and electronic sound. Their work has many spin-offs in the form of installations, collaborations with theatre- or dance-companies and also exists in the form of films, which are often condensed versions of live projection projects. They form a loose group, sometimes working together on artistic projects, but also collaborating on the organisation of events (such as the 'Sonic Acts' festival in Amsterdam) where they invite people doing similar work abroad. A number of these people studied at the Interfaculty Image and Sound in The Hague, and most of them write their own software in order to produce their images and sounds.