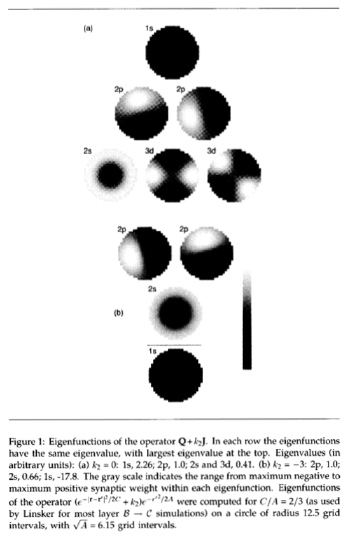 very intriguing picture, from: MacKay, D. J. C. and Miller, K. D. (1990),
"Analysis of Linsker's simulation of Hebbian rules", Neural Computation, 2:173-187.
Haven't really looked at that particular paper, but I am reading a lot about Neural Computation and Genetic Algorithms, without really knowing what the plan is:
about neural computation:
J. Hertz, A. Krogh, and R. Palmer, "Introduction to the Theory of Neural Computation." Reading, MA: Addison-Wesley, 1991.
James A. Anderson and Edward Rosenfeld (ed.), "Neurocomputing, Foundations of Research", MIT Press, 1988.
R. Linsker, "Self-organization in a perceptual network," Computer 21(3): 105-117, March 1988.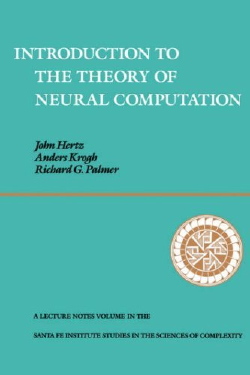 about evolutionary systems and 'computational embryology':
N. Jakobi. Harnessing morphogenesis. In Proceedings of Information Processing in Cells and Tissues, pages 29–41, 1995.
J. C. Bongard and R. Pfeifer. Repeated structure and dissociation of genotypic and phenotypic complexity in artificial ontogeny. In Proceedings of the Genetic and Evolutionary Computation Conference, GECCO-2001, pages 829–836, 2001.
Sanjeev Kumar, Peter J. Bentley, "Computational embryology: past, present and future" Advances in evolutionary computing: theory and applications,  pp 461 – 477, 2003
Peter J Bentley and David W Corne, "Creative Evolutionary Systems" , Morgan Kaufmann, 2001.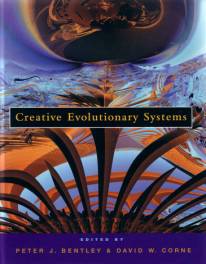 about evolving neural networks:
D. J. Chalmers, "The evolution of learning: An experiment in genetic connectionism," in Proc. 1990 Connectionist Models
Summer School, D. S. Touretzky, J. L. Elman, and G. E. Hinton, Eds. San Mateo, CA: Morgan Kaufmann, 1990, pp. 81–90.
X. Yao. "Evolving artificial neural networks." Proceedings of the IEEE, 87(9):1423–1447, 1999.
Kenneth O. Stanley, Risto Miikkulainen. "Efficient evolution of neural network topologies", Proceedings of the 2002 Congress on Evolutionary Computation (CEC '02), 1757-1762. Piscataway, NJ: IEEE, 2002
Jason Gauci, Kenneth O. Stanley: Generating large-scale neural networks through discovering geometric regularities. GECCO 2007: 997-1004
Siebel, N., Sommer, G., "Evolutionary reinforcement learning of artificial neural networks", in International Journal of Hybrid Intelligent Systems (IJHIS), IOS Press, 4(3), pp. 171-183, October 2007.