– introduction: the camera eye metaphor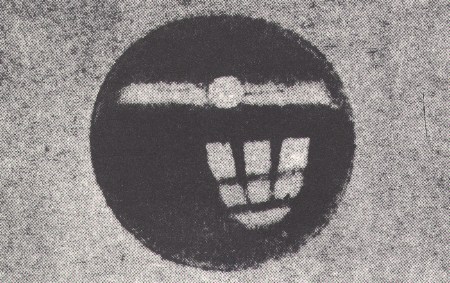 Retinal Photograph, drawn by Willy Kühne, 1878
"He had exposed the eye of a living rabbit to a barred window, killed the rabbit, removed the retina and fixed it in alun"
– the shadow as the origin of painting, the myth of Butades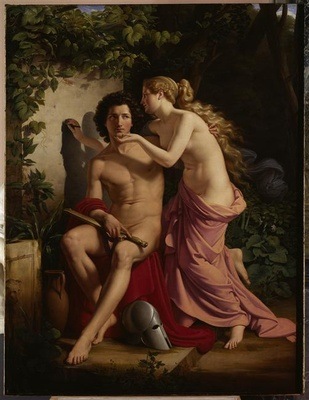 Eduard Daege, "Die Erfindung der Malerei", 1832, Nationalgalerie, Berlin.
– Plato's allegory of the cave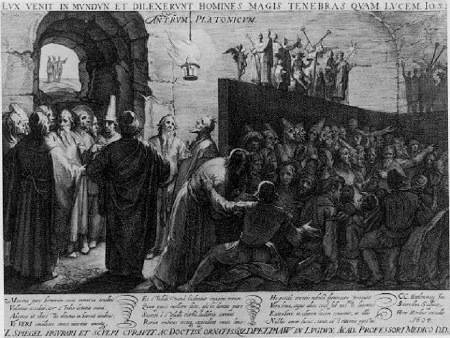 Jan Saenredam, 1604
– Optics in antiquity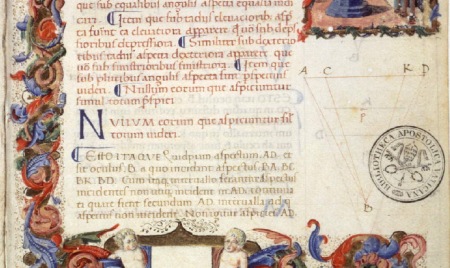 a renaissance manuscript of Euclid's Optics
– Optical theories by Alhazen and Bacon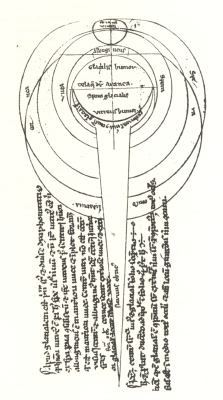 the geometrically idealized anatomy of the eye by Alhazen
– Kepler and the retinal image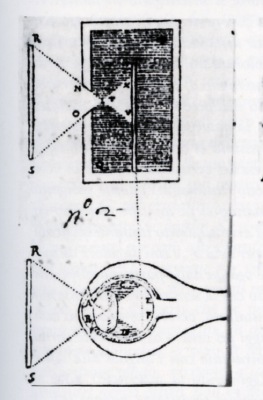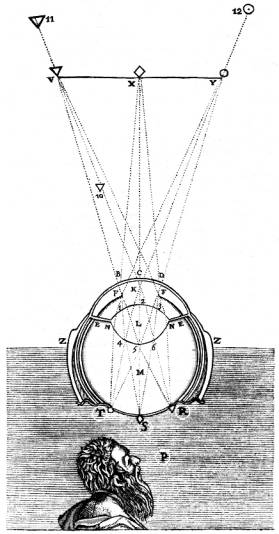 the retinal image as visualized by Cigoli (1613, left) and Descartes (1637, right).
– the development of perspective in painting until Desargues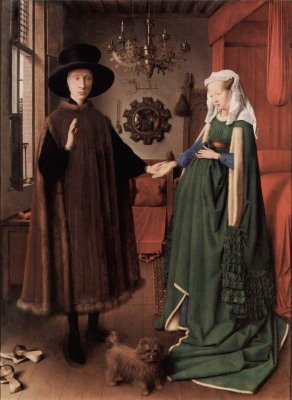 van Eyck (1434, left), Masaccio (1427, right)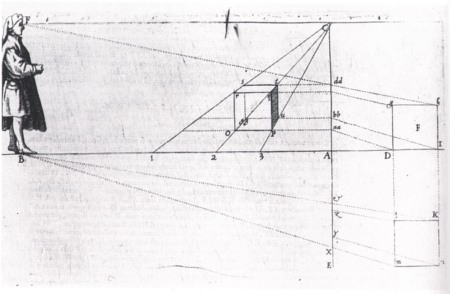 from the 'Due Regole' by Vignola/Danti (1583)
– the telescope and the microscope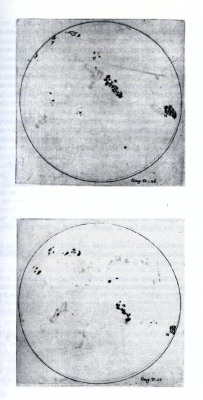 sunspots by Galilei (1612), sperm by Leeuwenhoek (ca. 1673).
– perspective machines and the photocamera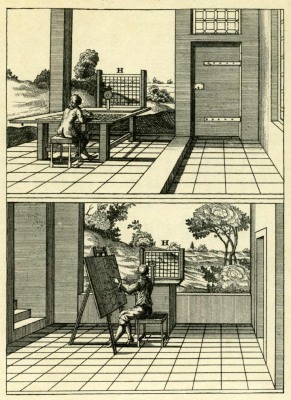 perspective grid by Dubreuil (1642).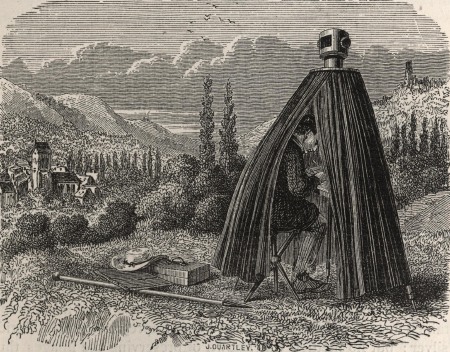 portable camera obscura by Atkinson (1855).
– perspective wars, perspective and truth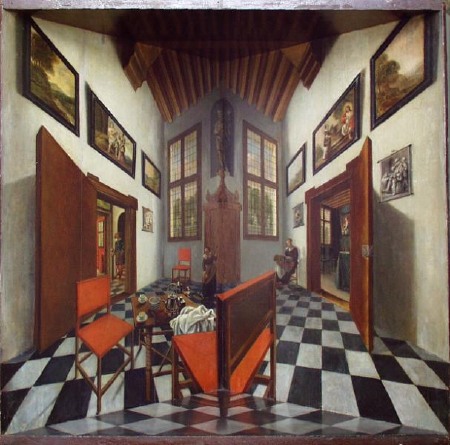 perspective box by Pieter Janssens Elinga (1660-1680).
– the camera eye of Dziga Vertov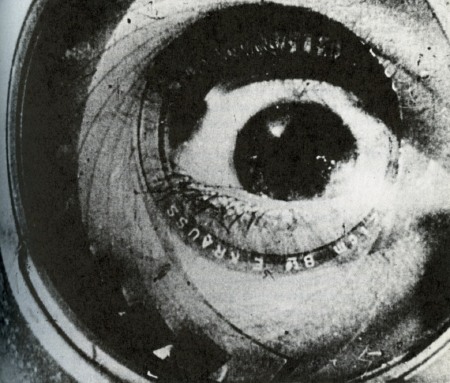 still from 'Man with the Movie Camera' (1929).
further reading:
David C. Lindberg, "Theories of Vision from Al-Kindi to Kepler", University of Chicago Press, 1976.
Martin Kemp, "The Science of Art, Optical Themes in Western Art from Brunelleschi to Seurat", ,Yale University Press, 1990.
even further reading:
George Wald, "Eye and camera", in "Scientific American", 183 (1950), pp. 32–41.
Victor I. Stoichita, "A Short History of the Shadow", Reaktion Books, London, 1997.
Philippe Hamou, "La Mutation Du Visible, Essai Sur La Portée Epistémologique Des Instruments d'Optique au XVIIe Siècle, Volume 1 et 2", Presses Universitaires du Septentrion, Villeneuve d'Asq, 1999-2001.
Laurent Mannoni, "Le Grand Art de la Lumière et de l'Ombre", Nathan, Paris, 1995.
Annette Michelson (ed.), "Kino-Eye, the Writings of Dziga Vertov", University of California Press, 1984.
blog item on Kepler and the camera eye