posted on 020060101
The Assassin Tree in Edinburgh and London
events . live . work
On friday the 25th of August 2006 was the premiere of 'The Assassin Tree': an opera composed by Stuart MacRae, with words by Simon Armitage, directed by Emio Greco and Pieter C. Scholten.
It was commissioned by the Edinburgh International Theatre Festival and produced by the Royal Opera in London. It was performed in the Royal Lyceum Theatre in Edinburgh on august 25th, 26th, 27th, and in the Linbury Hall of the Royal Opera on september 6, 7 and 8.
My contribution consisted of live projections on the moon and a small rectangular pond in the set. The projections reflected the inner state of the main character in the opera: the goddess Diana.
In 'The Guardian' of August 28, 2006:
The tree is symbolised by a stack of lights and scaffolding; a strange, moon-like disc at the back of the stage becomes the emotional barometer of the piece, its colours changing with the mood of the characters.
some pictures from the dress rehearsal in London in August:
act I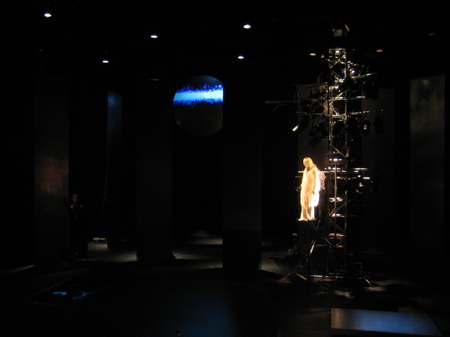 act II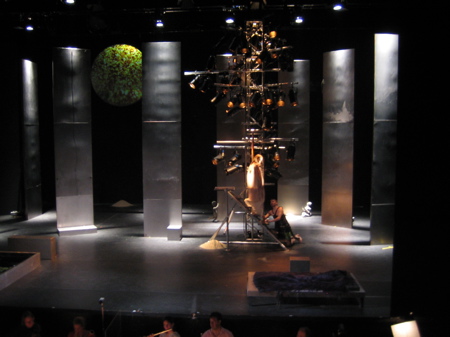 towards the end of act II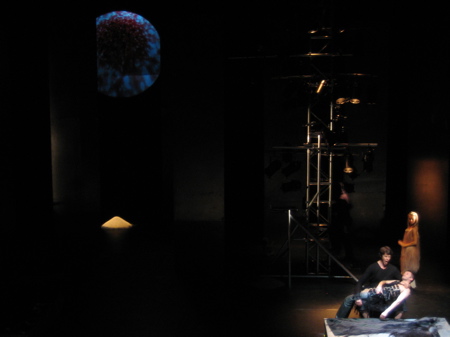 act III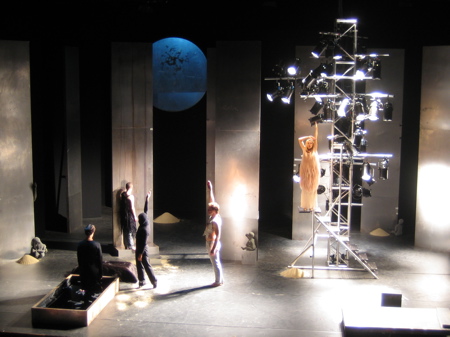 the audience coming in before the premiere in Edinburgh: