posted on 020100821
writing
writing
In recent months I've been too busy to post many things here, but in the past year I did write a number of essays or other texts that were published in nicely designed publications. Catching up in more or less antichronological order:
Coming Monday, at the e-culture fair in Dortmund, will be the launch of a book made by the people from the Baltan Lab in Eindhoven. In 2009 they organized a great expert meeting (which I had to miss, unfortunately) and they asked me to write an essay to trigger some of the discussion. It is called 'On Closing a Loop – Disciplinarity and Openness' and in a rather light way it "deals with notions of (inter-, multi- and trans-)disciplinarity, their limits and possibilities for new approaches." This essay was originally made available online, but now it also available in book form, together with contributions by Andreas Broeckmann, Eyal Fried, Nik Gaffney, Eva De Groote, Horst Hörtner, the LABtoLAB network, Melinda Rackham, Edward A. Shanken, and others.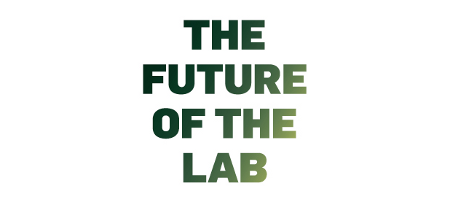 Earlier this year, Stroom launched the second issue of their yearly magazine DH// at the Amsterdam Art fair. DH// is a free magazine about contemporary art in The Hague. It "offers a guide to the cultural infrastructure of The Hague." and this issue is very beautifully designed, with artist's contributions by Justin Bennett and Alon Levin. I wrote an essay called "Music and Mutants – Image, Sound and ArtScience in The Hague". It deals with some aspects of the audiovisual culture specific to The Hague, the role of institutions like the Interfaculty Image and Sound, now ArtScience Interfaculty, mentioning the influence the Interfaculty's founders Frans Evers and Dick Raaymakers had on the scene in The Hague. Other texts are by Vincent de Boer, Arnold Mosselman, Arno van Roosmalen, George Vermij, Heidi Vogles, Albert Wulffers.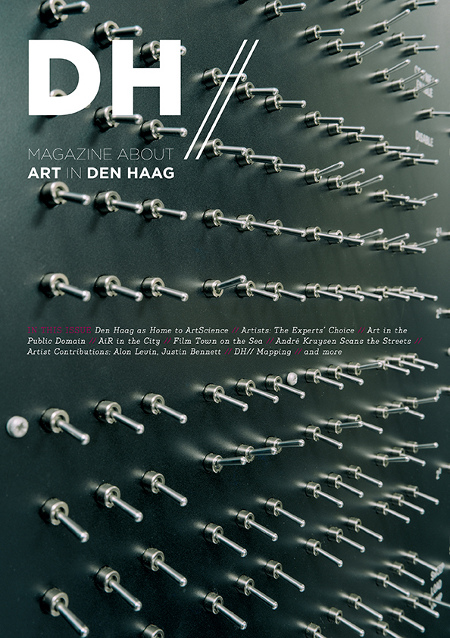 As a sequel to their beautiful mm2 book a couple of years ago, Filmbank in Amsterdam (now part of EYE Film Institute Netherlands) published a new book together with Amsterdam University Press. The new book is called Film³ [kyü-bik film] and is intended as an overview of current tendencies in Dutch experimental film. "The 'cubic films' by the new generation of film artists are made to walk around or are augmented by live music or performance art.

" (in their own words). The book mostly consists of interviews with 11 current makers, amongst which Rosa Barba and Telcosystems, and I wrote an essay oriented towards possible futures of experimental cinema after the end of film, under the title "

Conversations with Machines".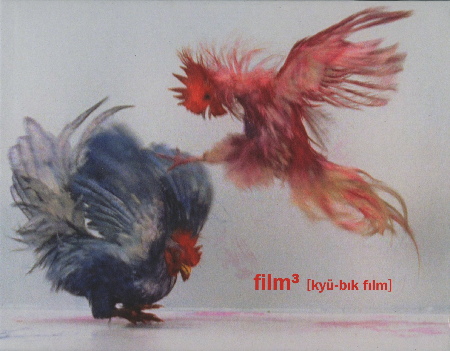 At the occasion of their latest installation "12_series", the buddies from Telcosystems have published a beautifully designed booklet with DVD. It's a great little book with essays by Arie Altena, Murray Horne and me, circling around the installation and the ideas behind it or inspired by it. I wrote a rather associative collection of 12 fragments under the title "144".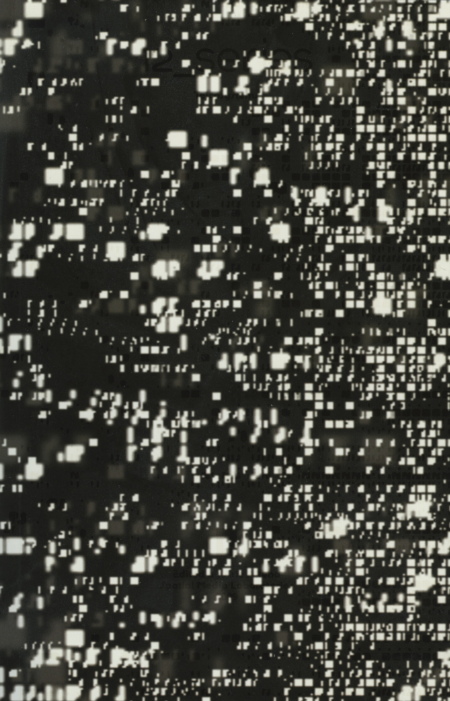 And last but not least something I wrote much longer ago for a great publication linked to the series of COM.POST events by DSPS/De Player from Rotterdam. Composer and artist Barbara Ellison asked me to produce an essay on themes triggered by her work and her working method. I wrote a short essay called "Making Things Up As You Go", talking about different approaches to make art inspired by systems theories.