At the latest Rotterdam Film festival was the launch of a project that has been quite some time in the making: a DVD/Blu-ray box set with my main films until 2018. It is great that these are now out there in another format than only distribution copies for cinema screenings. It feels like closure of a phase in my work, making space for new developments.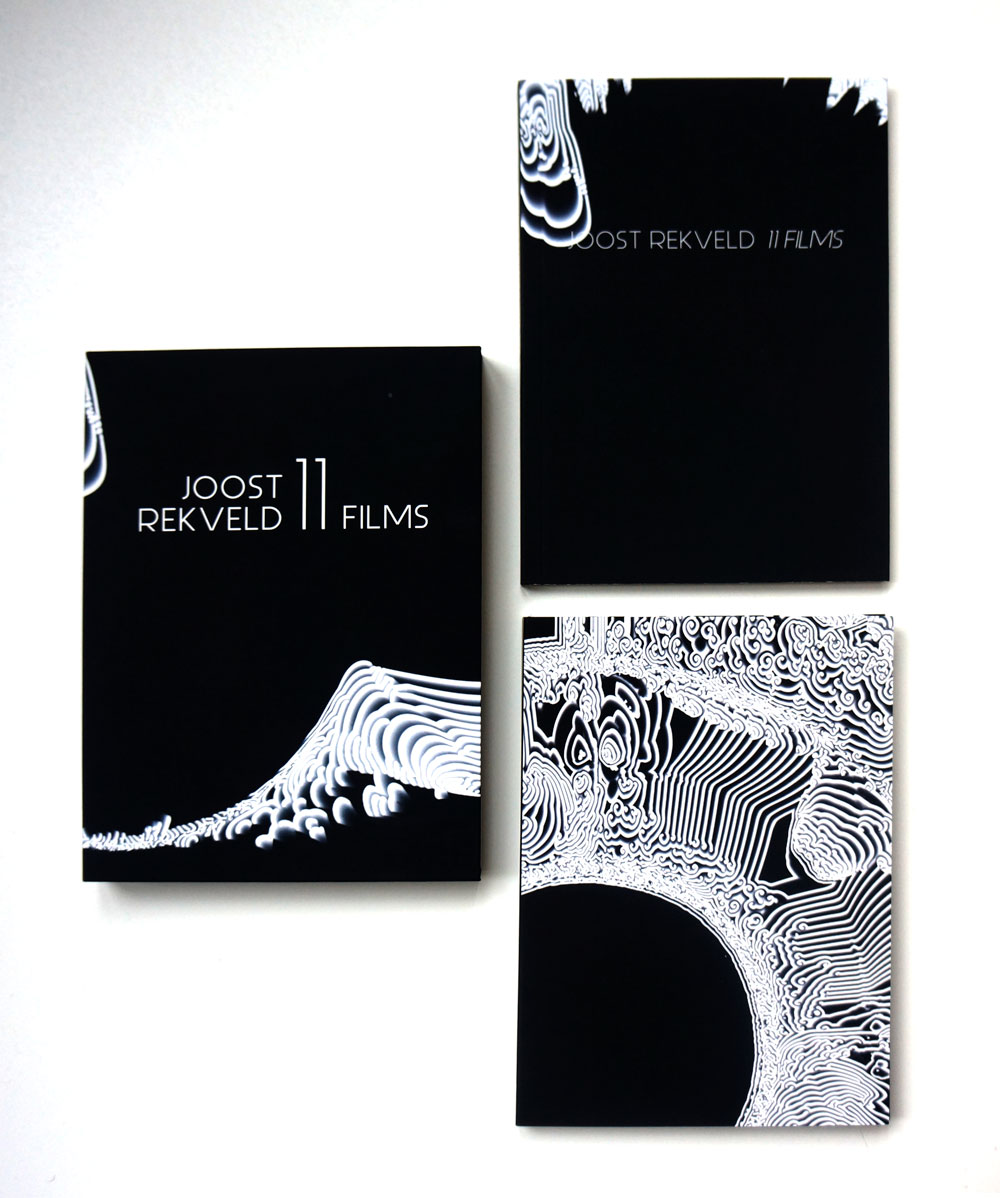 Over the last three years Simona Monizza (of the Eye Filmmuseum in Amsterdam) and I have been working to restore my 16mm films and digitize the films that were originally made on celluloid. All these restorations and digitizations are now included in this edition, together with more recent works that came into being through software or analog signals.
The box includes a DVD and a Blu-ray disc, each containing the same films:
#2 (16mm, 12 min, 1993)
IFSfilm (16mm, 3 min, 1991-94)
#3 (16mm, 4 min, 1994)
VRFLM (16mm, 2 min, 1994)
#5 (3x16mm expanded film, 6 min, 1994)
#7 (16mm, 32 min, 1996)
#11, Marey <-> Moiré (35mm cinemascope, 21 min, 1999)
#23.2, Book of Mirrors (35mm, 12 min, 2002)
#37 (35mm cinemascope, 31 min, 2009)
#43.6 (DCP, 11 min, 2013)
#67 (DCP, 17 min, 2017)
Bonus:
#43.4 (digital, 1 min, 2012)
#57 (DCP, 14 min, 2017)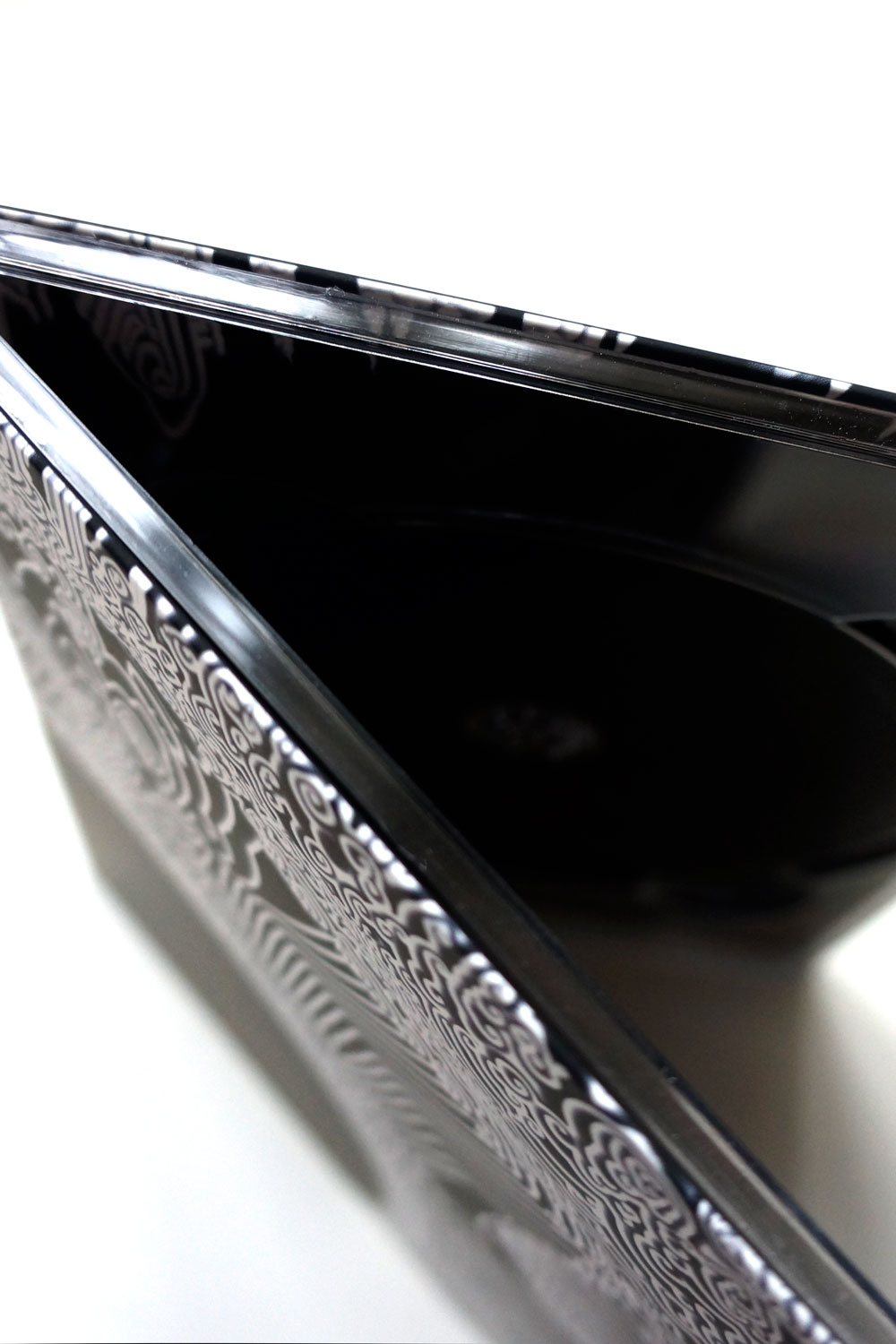 Also included is a 120-page booklet for which I wrote a new short essay on each of the films, going back to materials in my research archive. In many cases there were experiments and original plans that I had completely forgotten about. Simona Monizza contributed a text about the restoration of the films. These texts are included in their English original versions and in a French translation. The booklet is lavishly illustrated with images showing scores, devices, software and images produced during the exploratory phase of these projects.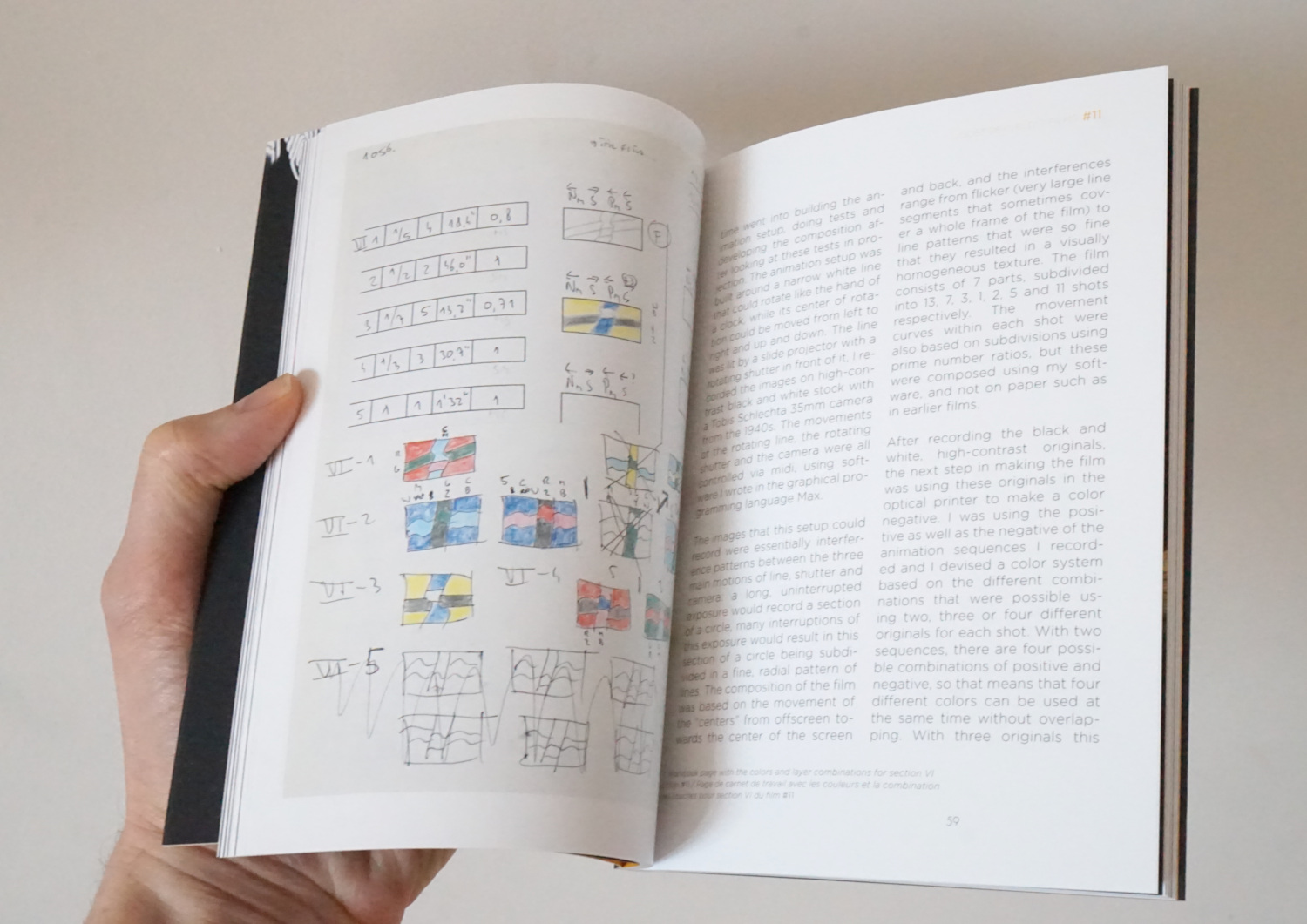 "11 Films" was published by Re:Voir (Paris) in collaboration with the Eye Filmmuseum (Amsterdam), and was gorgeously designed by Isabelle Vigier.
It is available through the Re:Voir online store and through their worldwide network of distributors and resellers. In the Netherlands it is for instance available in the (physical) shop of the Eye Filmmuseum and through the (online and itinerant) Underbelly store.
Please support your local sympathetic arts organization by buying through them if you can !